Regular price
Sale price
$24.96
Unit price
per
Sale
Sold out
Keeps Cats Calm

 

- Gently ease fear and stress among your feline friends! This calming cat collar is infused with comforting natural cat pheromones. It contains zero sedatives or dangerous compounds
Mimics Natural Pheromones

 

- When cats feel calm, they produce a pheromone that marks the area as a safe space. Our collars mimic these pheromones to signal safety and help your cat feel confident and at ease. Zero 

sedatives, perfumes, essential oil.

Take The Stress Out Of Unfamiliar Situations

 

- Moving homes, training, and temporary foster care can cause distress. Use this cat calming collar to keep your pet happy and calm during difficult times
Stop Bad Behavior

 

- The relaxing effect of this calming collar for cats may help dissuade unwanted behaviors such as spraying or urine marking, scratching furniture, non-stop meowing, and aggression
For Cats On-the-Go

 

- Ease your feline friend into unfamiliar environments with these cat collars. These can be especially helpful for travel, when placing your cat in a cage, or when visiting the vet
Share
View full details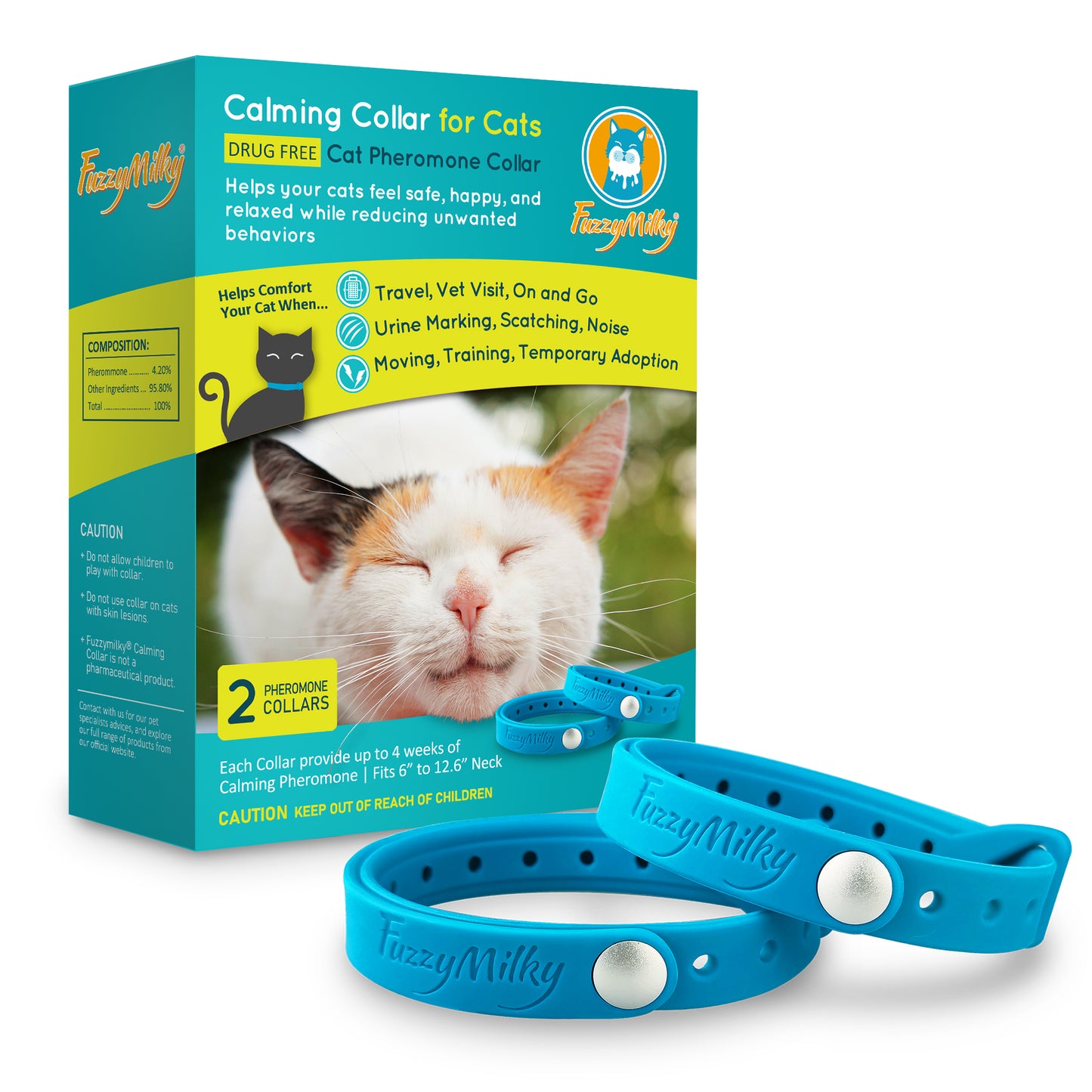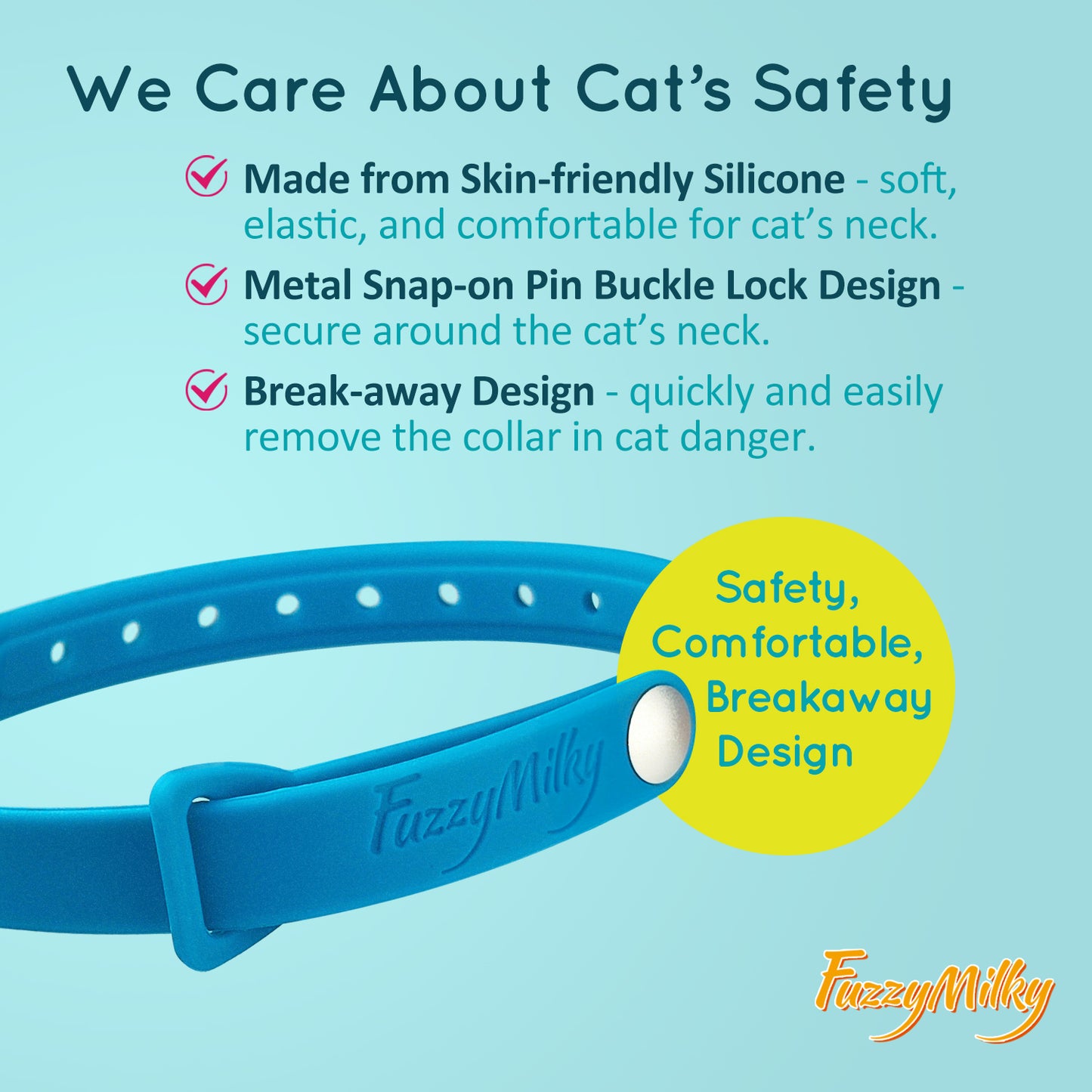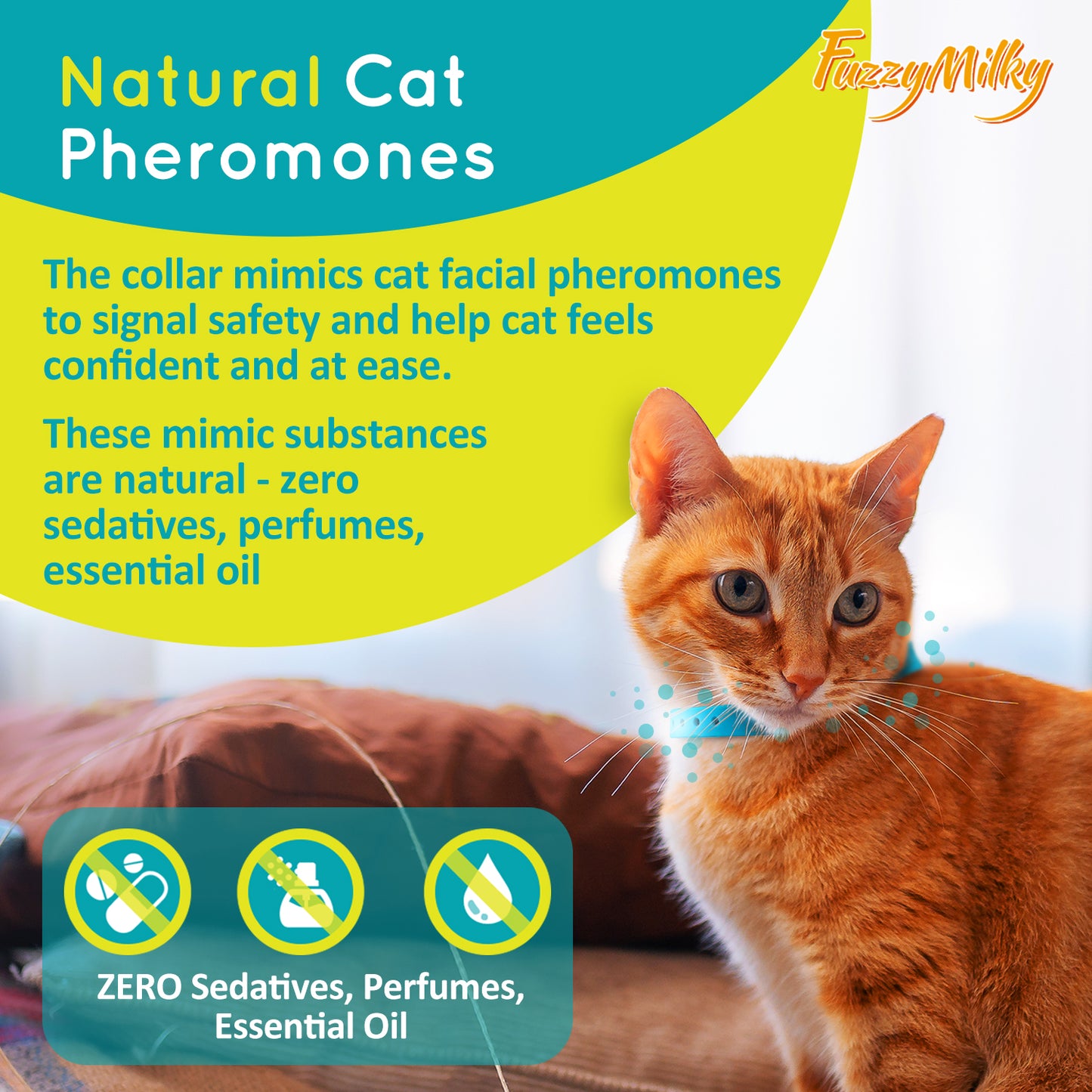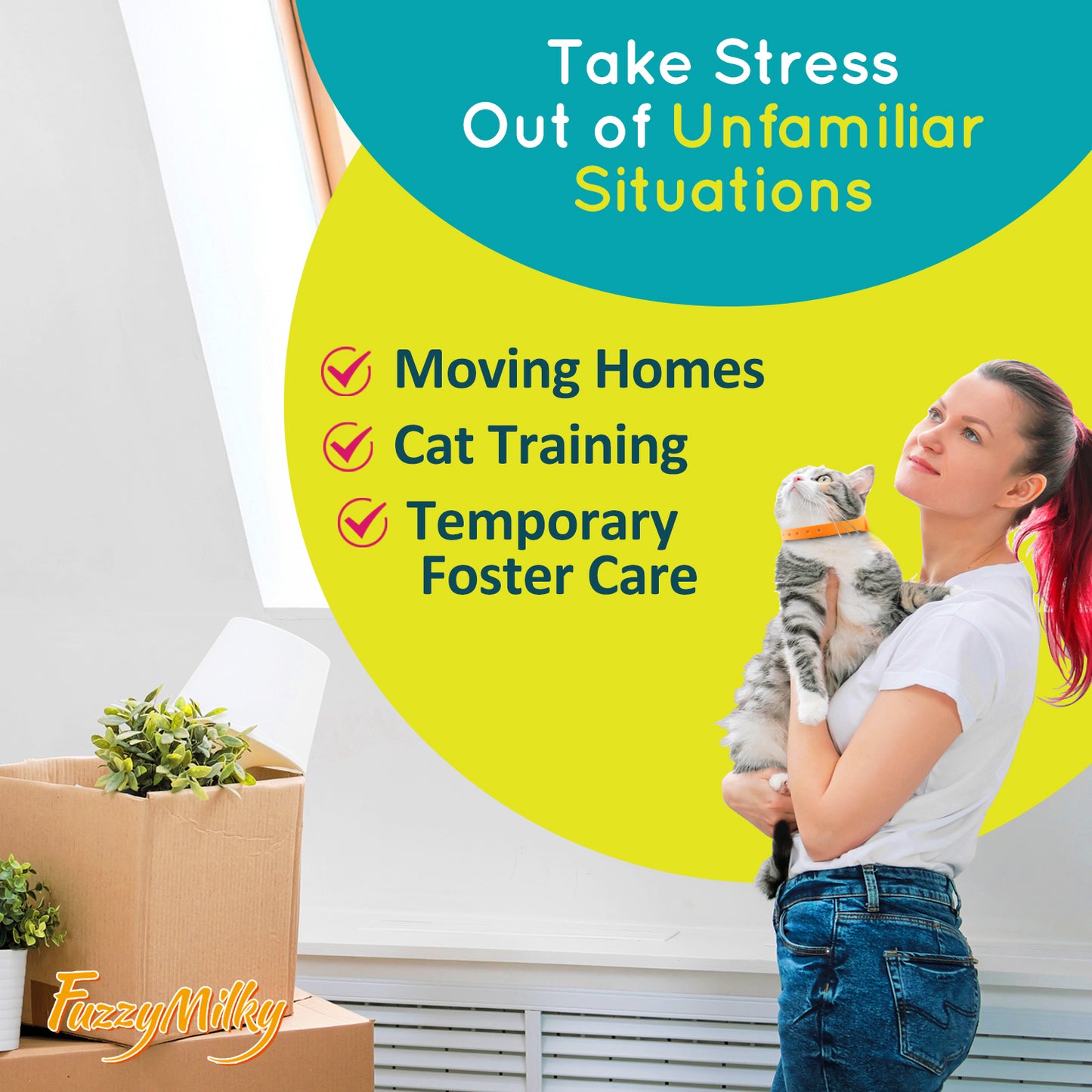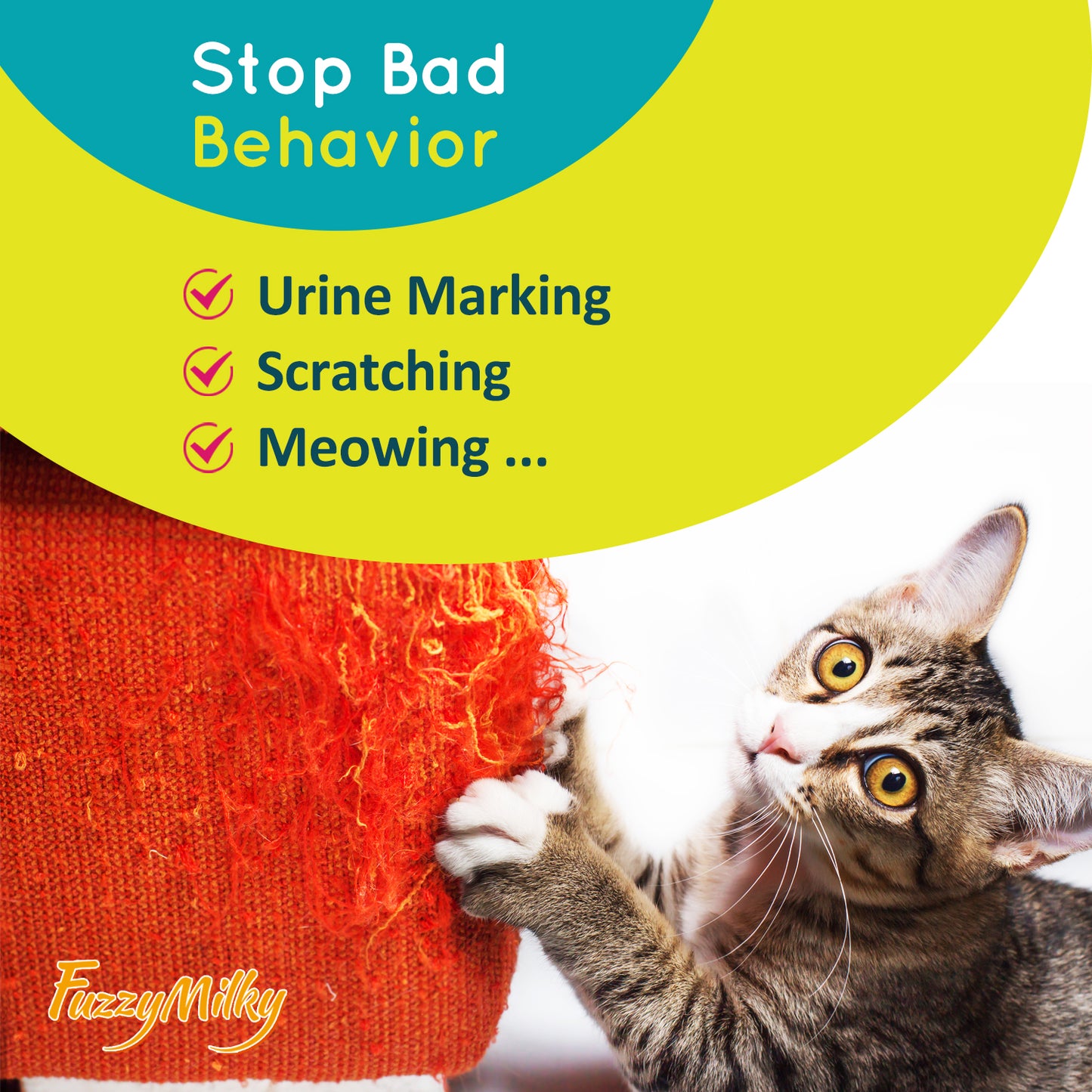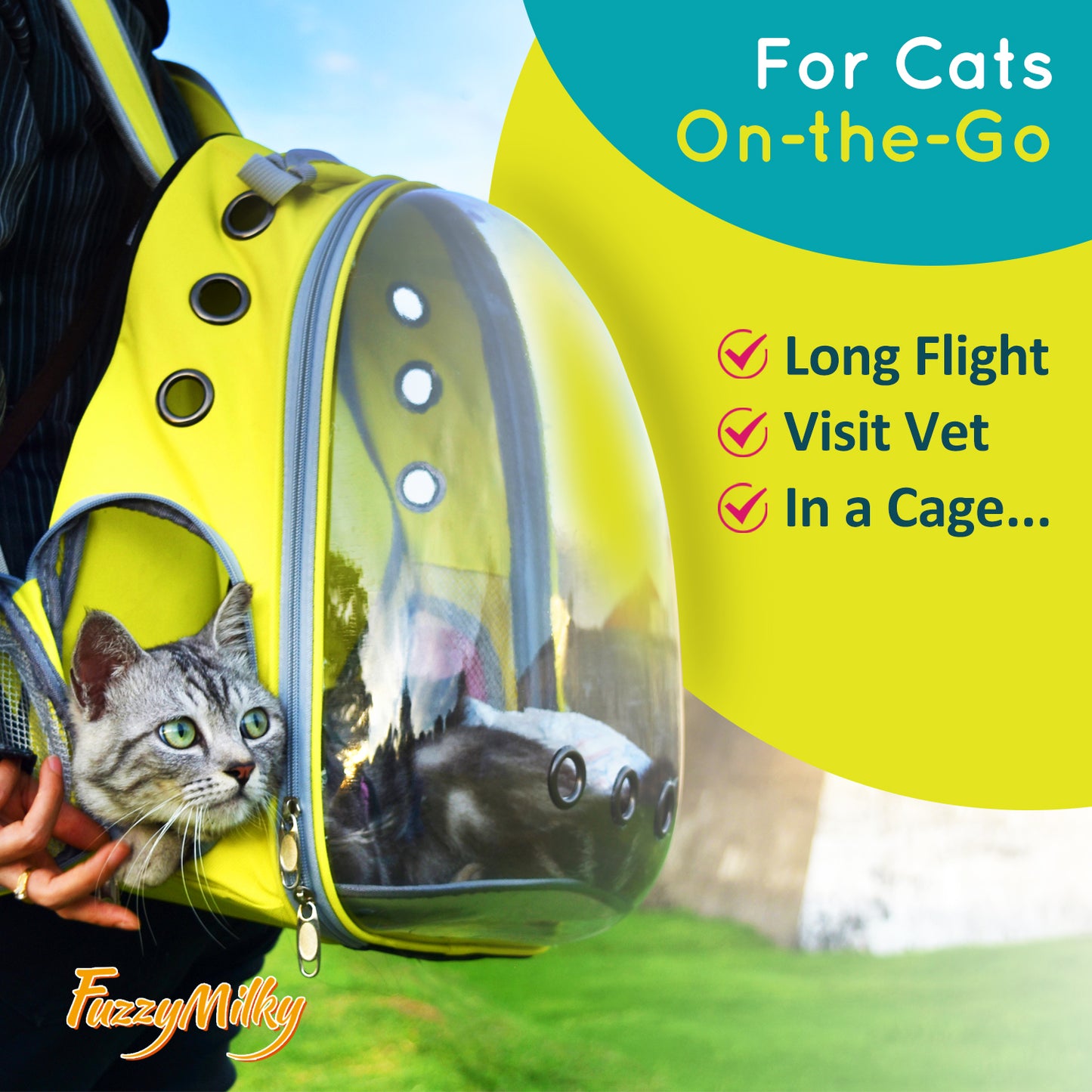 How the collar works?
The Fuzzymilky calming collars contain cat
facial pheromones F3 that help alleviate the fear cats feel whenever
they're in stressful situations constantly. These mimic natural
substances signal safety and help your cat feel confident and at ease.
The pheromones in these collars can only be sensed by a cat's keen olfactory senses and are imperceptible to humans.
The collar helps your cat when in...
Under stress, Urine Marking, Scratching, Noise scaring Traveling, Vet Visit, New home moving, Skill training, On and go, Temporary adoption...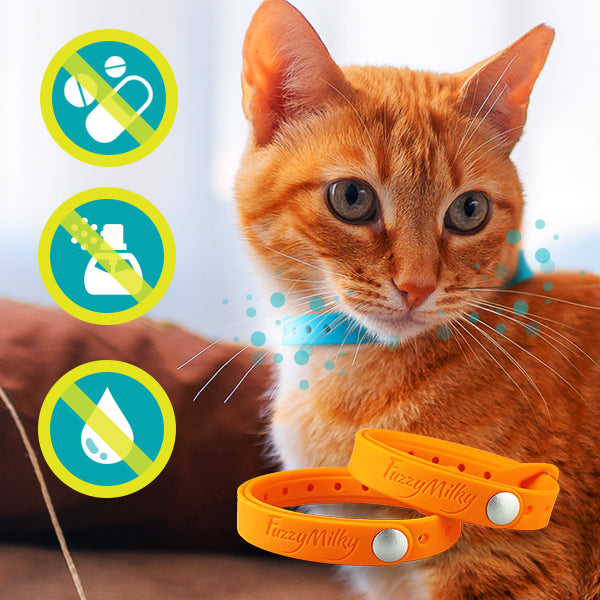 Natural Cat Pheromones
The collar mimics substances are natural.
ZERO sedatives, perfumes, essential oil.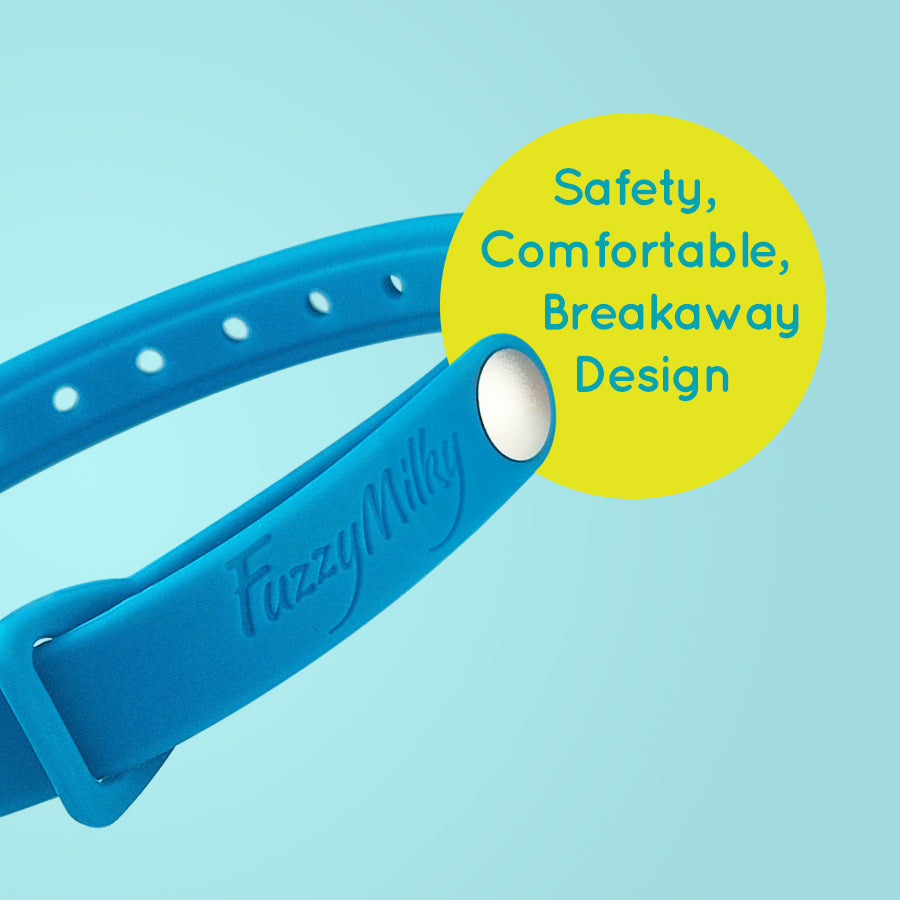 We care your cat's safety
- Made from silicone, which is soft, elastic, and comfortable
- Metal snap-on pin buckle design locks the collar securely
- Breakaway design that allows you to quickly and easily remove the collar. This feature can be very helpful in saving your pets when they're caught on a branch, fence, or gate post.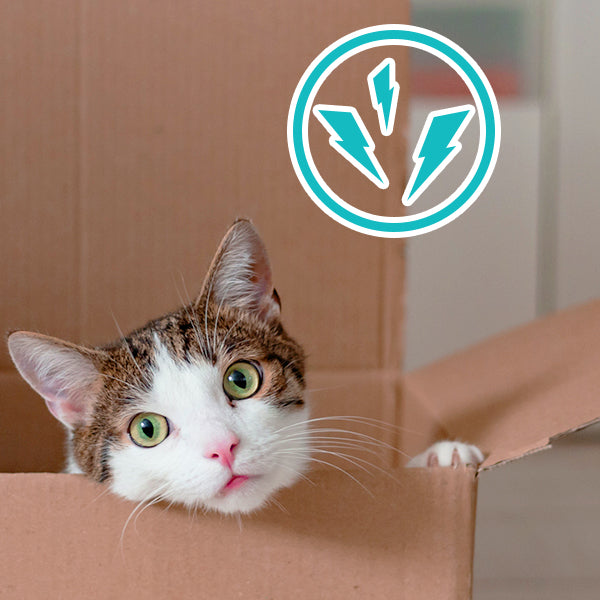 Feel Comfortable in Unfamiliar Places
Cats naturally secret a type of pheromone that makes them feel safe and secure. Our collar uses a pheromone to mimic that effect, helping your cat feel safe when you're introducing them to new situations or teaching them new skills.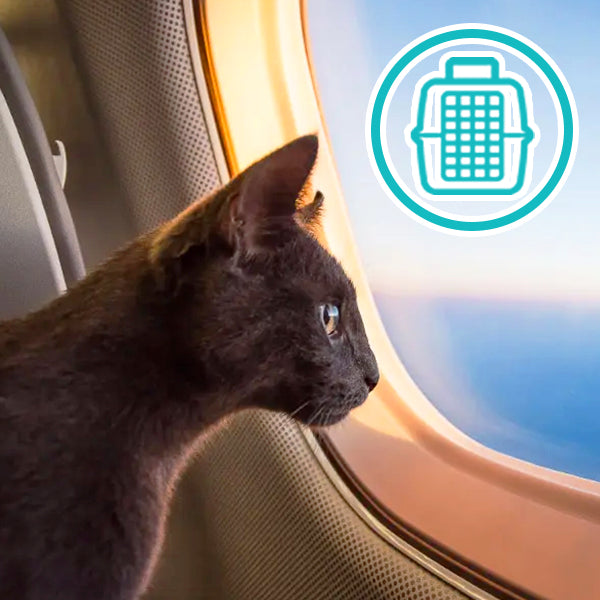 Say Goodbye To Stress & Bad Behavior
Cats scratch, spray, or meow incessantly when they're in stressed. The pheromone in these collars help soothe and calm - without the use of sedatives or essential oils.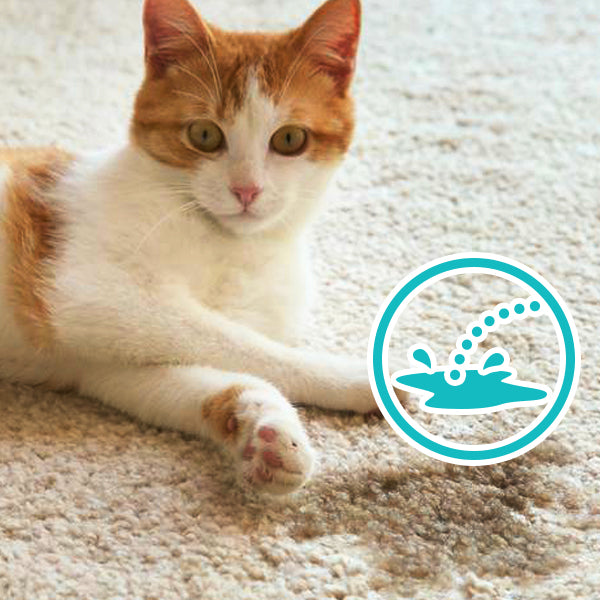 Keep Cats Happy Wherever They Are
Whether your cat is lounging indoors or playing in the yard, this collar helps them enjoy themselves. It can also support their emotional
well-being while they're confined in their carriers during travel or a
visit to the vet.