Regular price
$42.99
Sale price
$25.98
Unit price
per
Sale
Sold out
Safe for Cats & Humans - This calming spray for cats features pheromone, a natural extract. Cat parents can have peace of mind knowing it's safe for both pets and humans. 

ZERO sedatives, perfumes, essential oil.

Calming Pheromones for Cats - Kitties will be on their best behavior with this anti scratch cat spray. 84% of feline pets with marking and scratching tendencies may show improved behavior within a week. 90% of cats show a more stabilized mood in a short amount of time

Easy to Use - Spray the cat scratch spray 6-8" away from the marker. With this pheromone spray for cats, pets will sense a safety signal and feel relaxed in stressful or new environment. Please don't spray directly on cats

Versatile Household Application - This cat urine deterrent spray can be used on urine marking and scratching spots, as well as for introducing new litter trays, toys, and even new household pets. It's also suited for couches and other home furniture made of fabric, wood, metal, or plastic materials

Cat Calming Helper for Travel - Being in transit, moving to a new home, going on car rides, and going to vet clinic visits can be stressful for cats. Using calming sprays for cats can help, especially if you use it on a cage or carrier, a car seat, or in any environment that's new to the cat
Share
View full details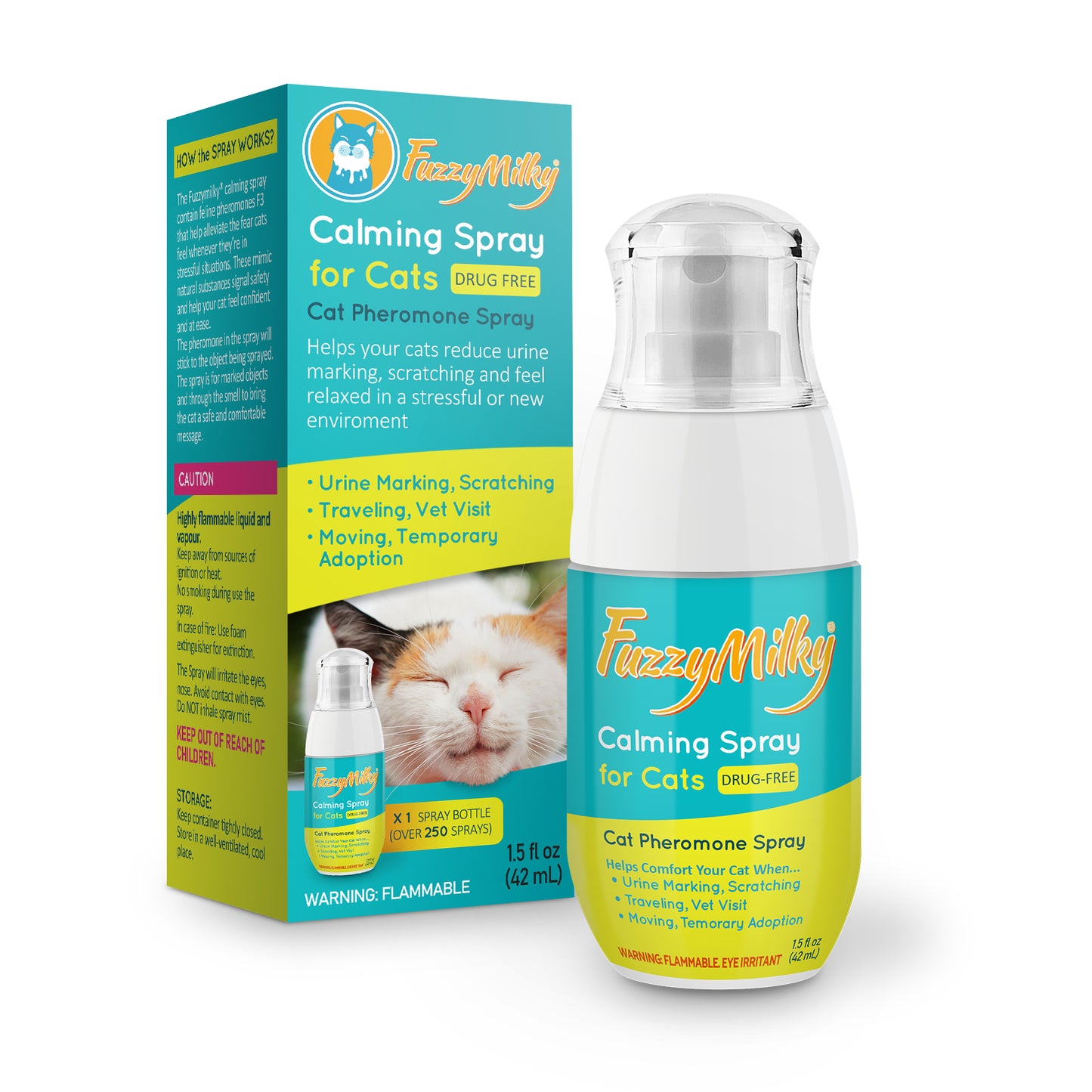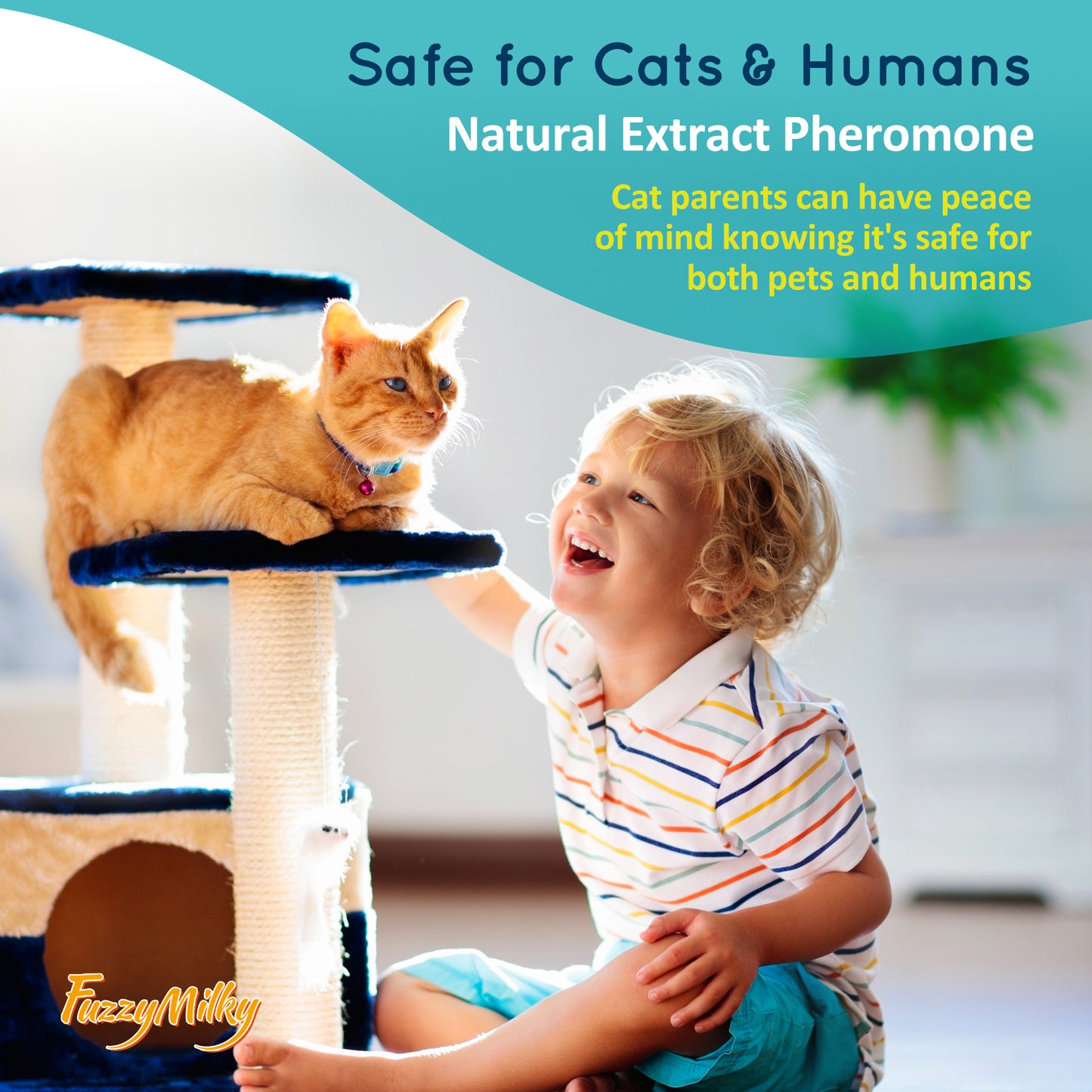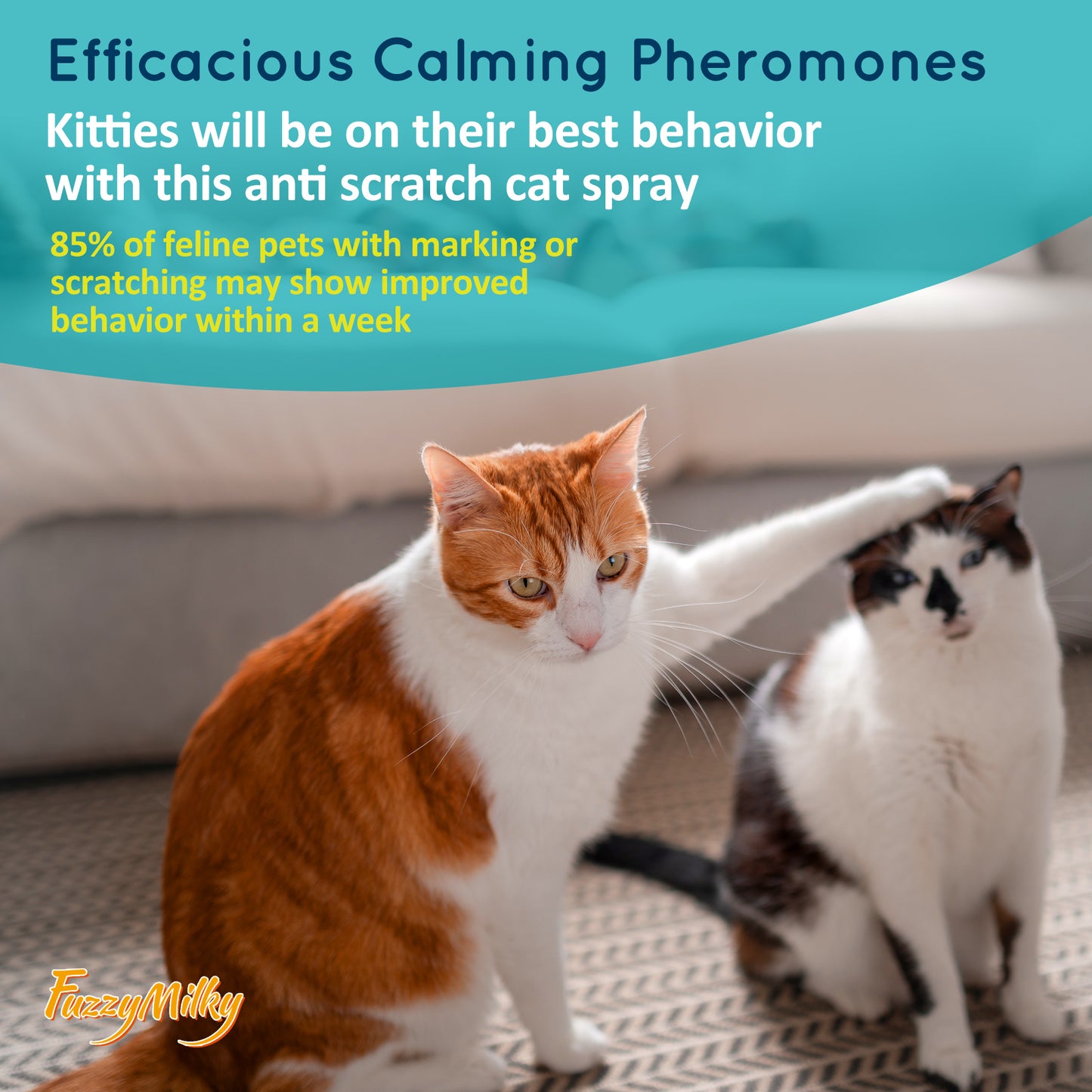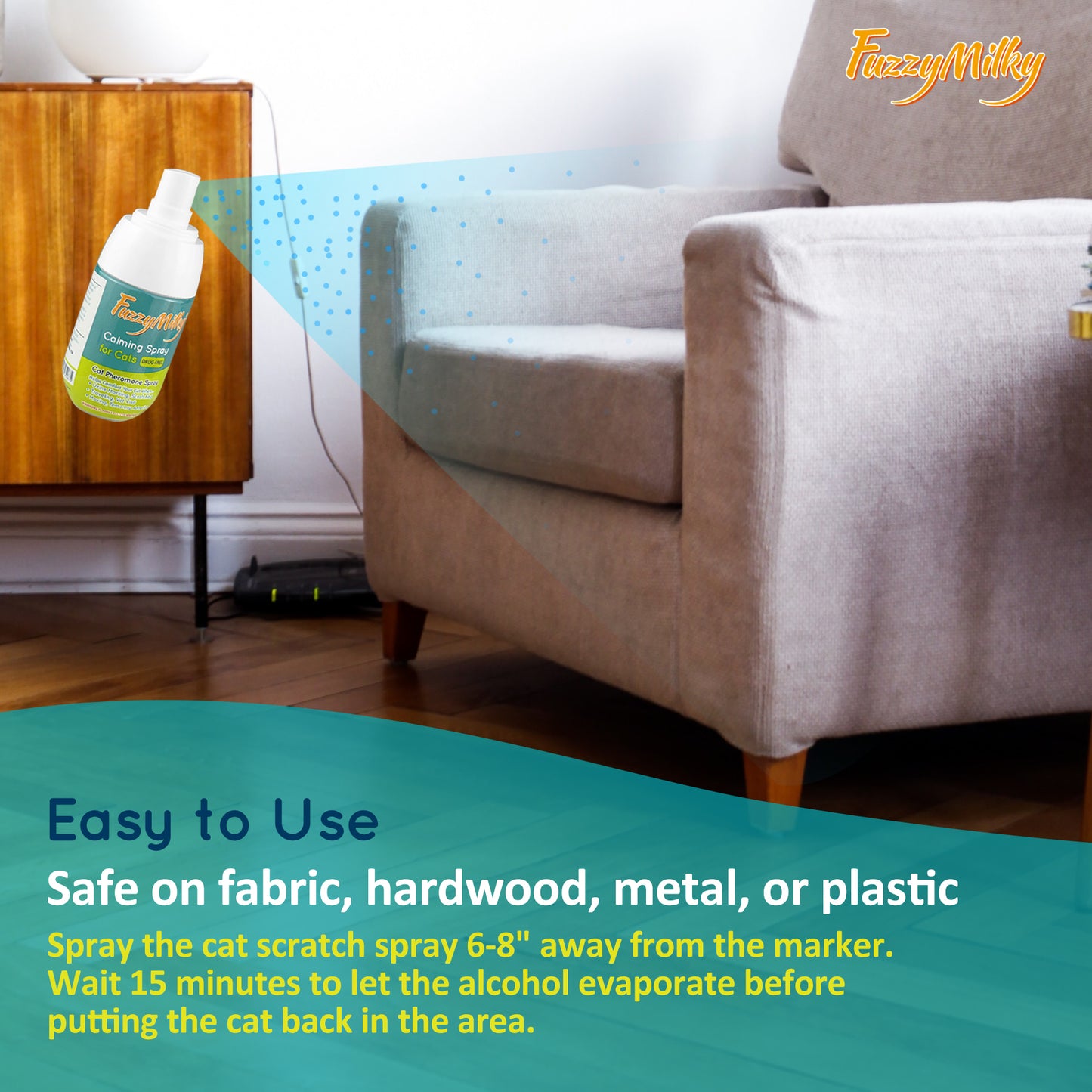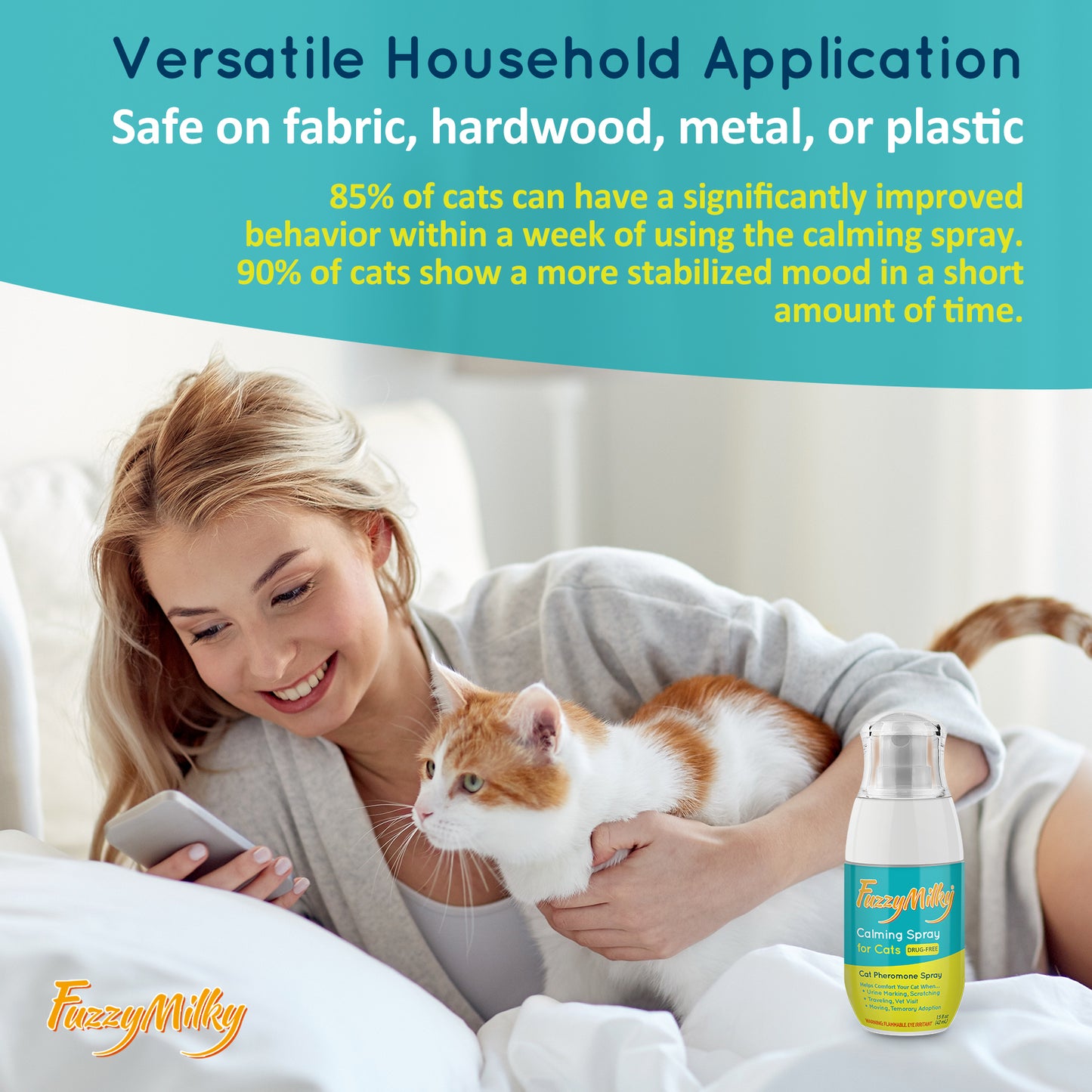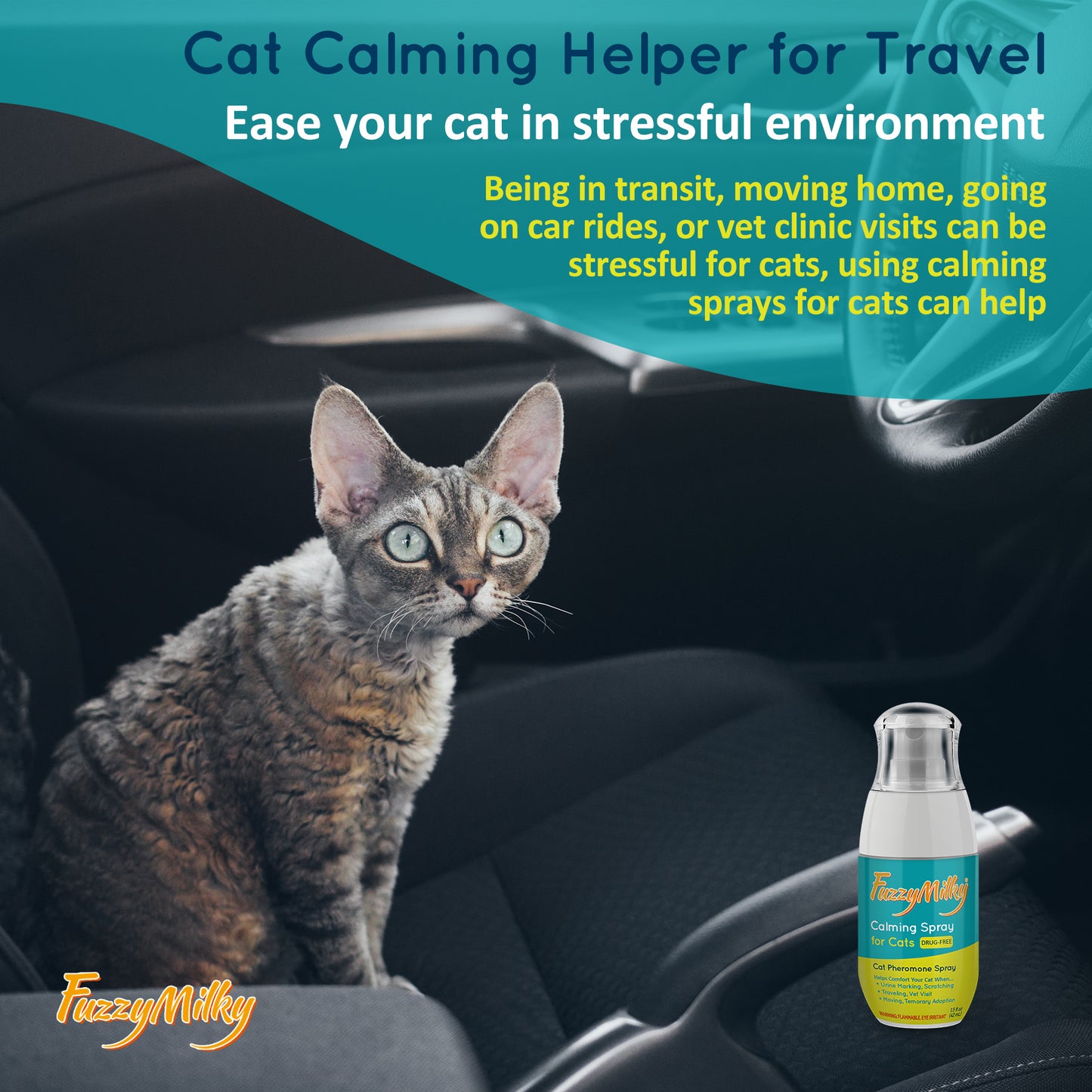 How the spray works?
By spraying this product on problem areas in your household, cats will feel more at ease. pheromone transmits a safety signal to cats, helping them feel less nervous and more secure, especially if they feel danger due to changes in their surroundings. This helps curb urine-marking and furniture-scratching
tendencies.
Apart from household use, the spray is also suited for car seats and carriers, especially for cats that have trouble staying calm in transit.

The collar helps your cat when in...
Urine-marking/spraying, Scratching on furniture, Travels or vet visits, Moving to a new home, Temporary adoption, Training a new skill, Introducing new pet's furniture or pets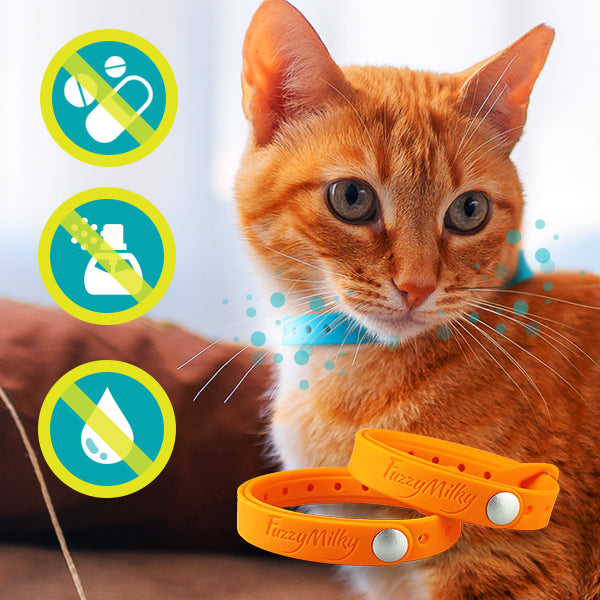 Natural Cat Pheromones
The collar mimics substances are natural.
ZERO sedatives, perfumes, essential oil.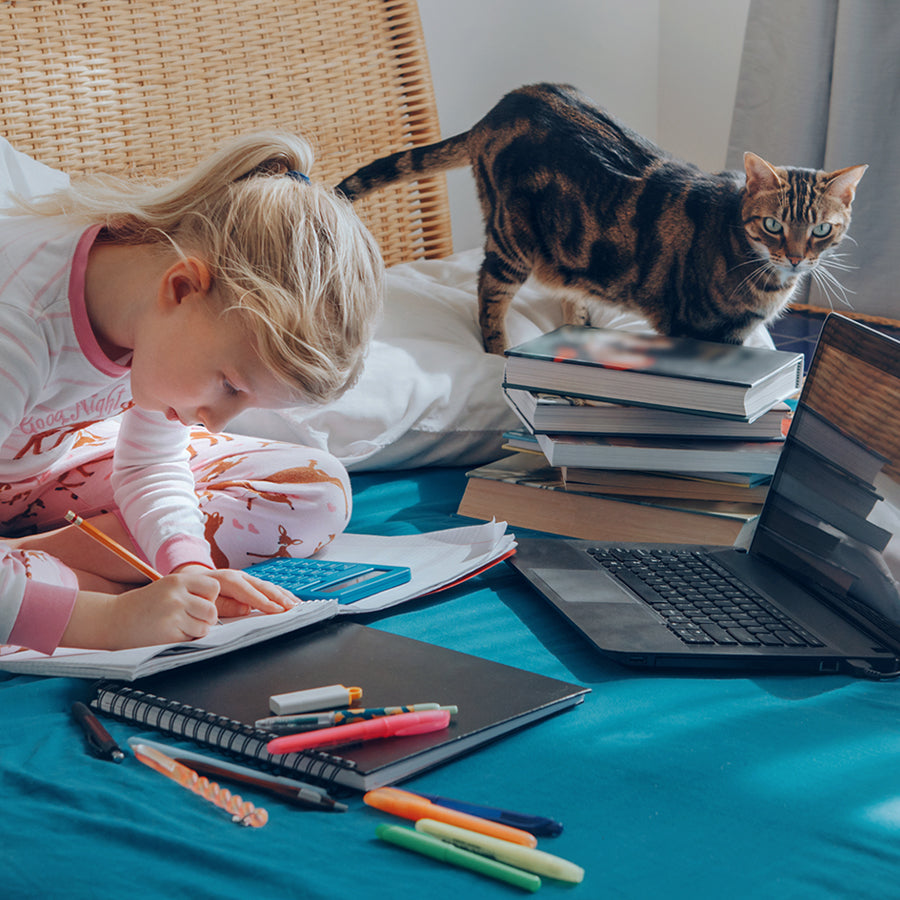 Safe for Both Humans and Cats
Spray it on furniture, carpets, doors, windows, and objects without
worries. Even if it comes into contact with the human body, the formula is safe. It features a naturally extracted pheromone-based formulation that won't affect human wellness.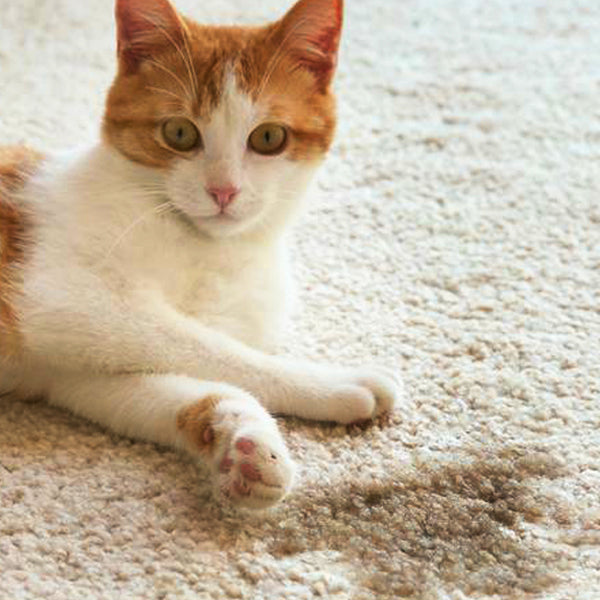 Helps Cats Adapt to Changes
Spraying pee and scratching furniture aren't simple misbehaviors -
they're signs that a cat is having trouble dealing with sudden changes.
This spray helps by giving cats a semblance of familiarity, assuring
them that they'll be okay. Try using it when introducing a new litter box, pet bed or new furniture!
Our statistical studies show that 85% of cats can have a significantly improved behavior within a week of using the calming spray. 90% of cats show a more stabilized mood in a short amount of time.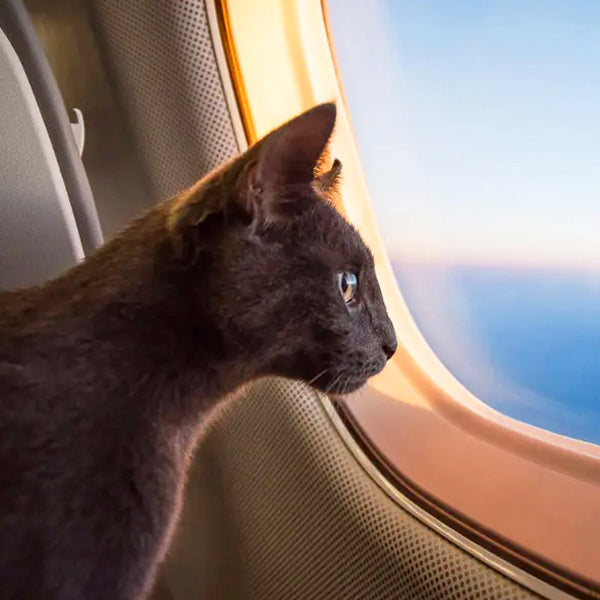 Great For Travel
Cats often get nervous while in transit. Maybe they're going with you on a trip and are uneasy in the car. Or, they won't stop fussing in their carrier even if you're just going on a routine vet visit. Spray this formula on their cage or on car seats in advance (15 minutes before placing them in the area) to help relieve the stress and tension they're feeling. This way, they'd feel safe and sound.